Big Art Breakfast Walking Tour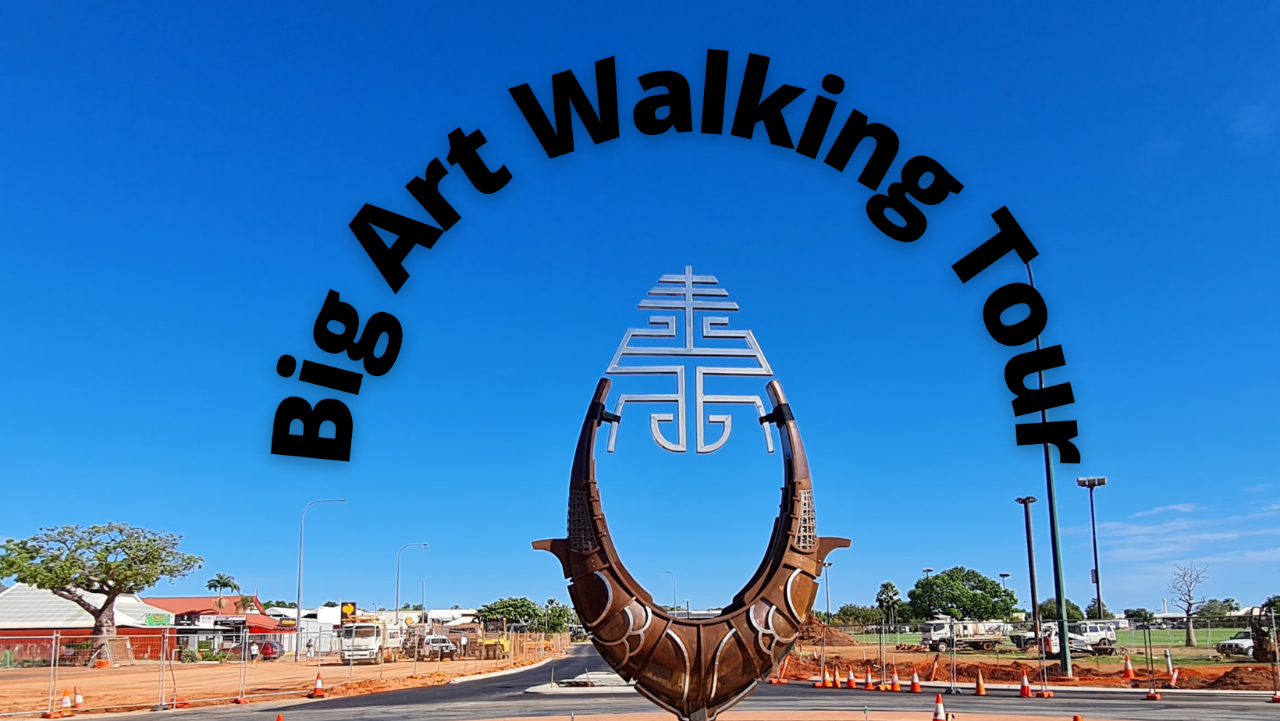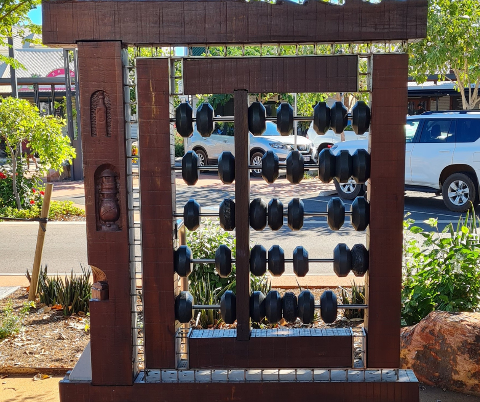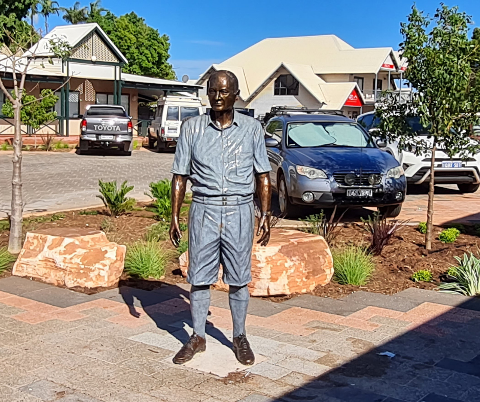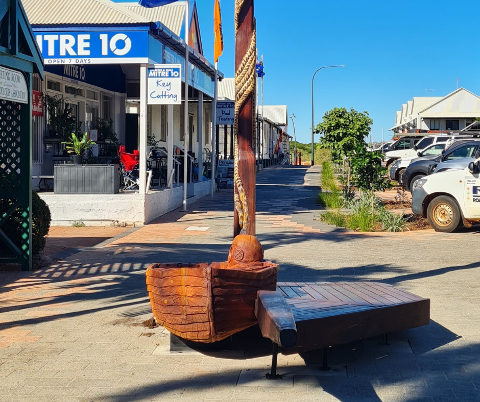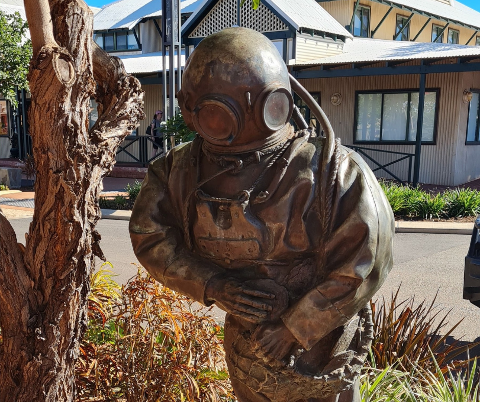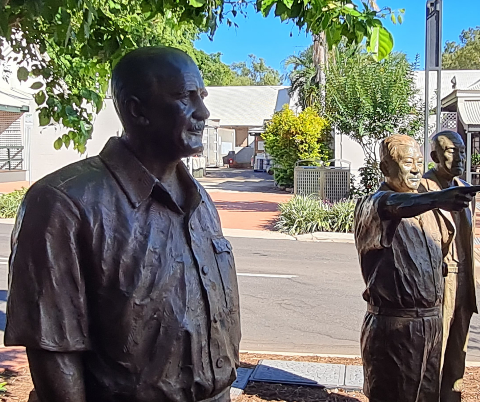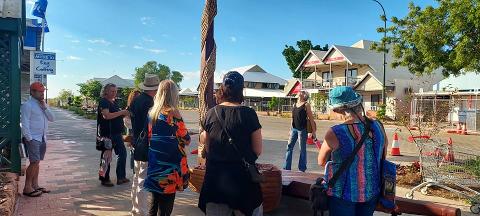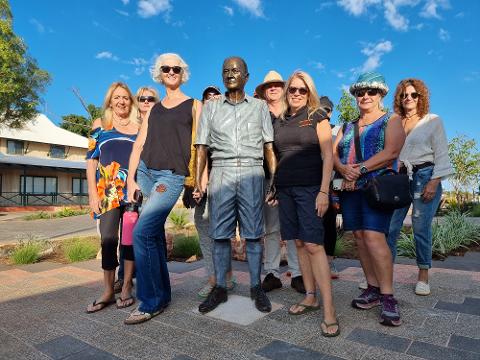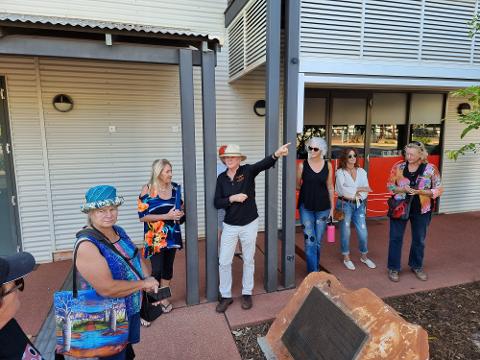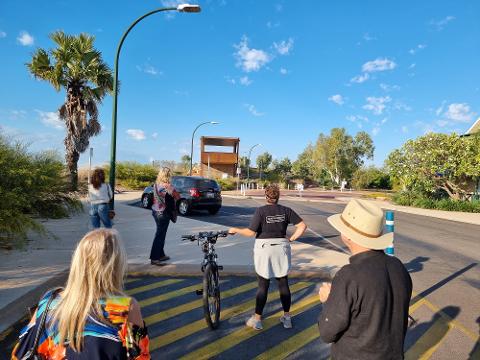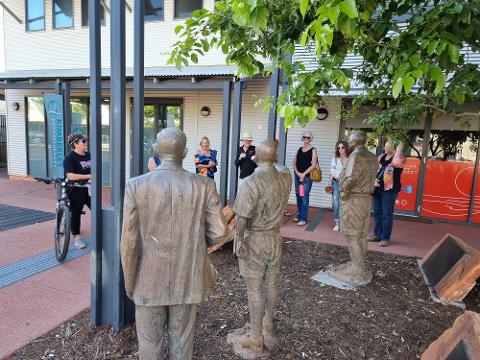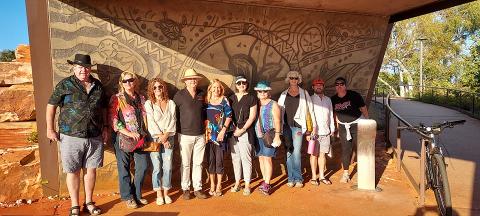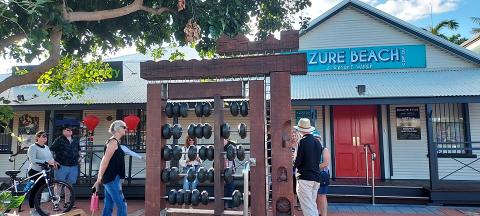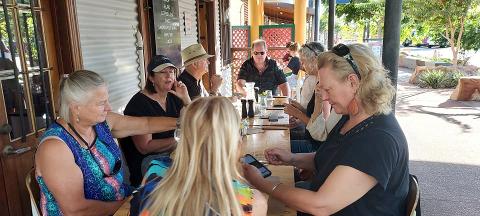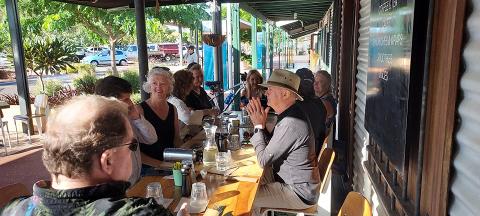 Duration: 90 Minutes (approx.)
Location: BROOME, Western Australia
Product code: Salty2
Salty Plum Social Big Art Breakfast Walking Tour of Chinatown. Walk with us through the outdoor art gallery of Chinatown as we discuss the history of Chinatown reflected in the large public art works in the historic precinct. We'll take you to many of our favourite art works in Chinatown and discuss their origins and meanings. You'll get a new insight into the history of Broome and the most unique Chinatown precinct in the world through stories told in art. At the end of our stroll through Broome's out door art gallery we'll conclude the tour with breakfast and coffee.
Eat, drink, walk and talk on Broome's most social tour. (Breakfast is included in the tour cost).

This is a 1.5 hour morning tour of the Chinatown precinct. You will be walking for approximately 1 hour and sitting socializing and chatting over breakfast for the last half hour. In total we walk about 1.5 km.
Your tour guide has been involved in the development of Public Art in Broome since serving on council and driving the development of the first Public Art policy for Broome. Chris is the Chair of the Kimberley Arts Network and entered many installations in the A View to Asia exhibition in Shinju Matsuri. Most recently Chris completed a collaborative art work at the town beach precinct that commemorates the 1942 air raid on Broome.
Transfer Option
You can choose the one-way transfer option and we'll book your transfer to get you to our starting point on time. Then after the tour you can spend some time browsing around the galleries and pearl shops of Chinatown before finding your own way back to your accommodation.

On booking you will receive an automated eMail with information about our starting time and venue. Please check your spam folder and contact us if you do not receive an eMail.